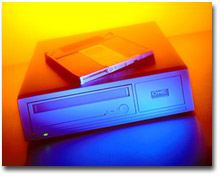 IT Management Articles

The following are excerpts from articles written on various IT Management topics by the partners of The DCL Group. To view the complete article, click on the links provided.



• It's Time to Consider Business Continuity Planning
By: Donna Sandorse

That a business must stand ready to respond to a crisis is obvious. A company needs to protect both its people and its assets. Planning for the continuity of business in the wake of a disaster is a prudent business practice, but the reasons for a comprehensive Business Continuity Plan (BCP) go beyond the obvious. . . more. . .


• IT Management for the "Aughts"
By: Donna Sandorse

The turn of the century has brought with it a new austerity. In contrast to the upbeat '80's and the roaring '90's, the '00's (we like to call this so-far-somewhat-joyless decade the "aughts") has been a time of business retrenchment and sharply curtailed spending.

We are consistently told by analysts that a financial recovery will occur - unfortunately, they keep extending the estimated time of arrival. In this environment, it is critical for IT executives to reduce costs while both delivering high quality service and preparing for the long-awaited upturn.

There are a number of practices undertaken at times like these that can and should become integral aspects of IT "business as usual". . . more. . .


• Planning Your Website's Goals and Objectives
By: Charles J. Lovey

The best websites - those that visitors enjoy using and that fulfill the needs of their owners - do not necessarily dazzle with high end technology or state of the art multimedia displays. They do, however, reflect the results of careful planning, a well defined set of objectives and a clear sense of identity. . . more. . .


• How to Select a Web Hosting Plan
By: Charles J. Lovey

Choosing the right hosting plan is one of the more important decisions in the process of establishing a website. While first class web hosting can do little to turn a poorly designed site into an online success story, it is equally true that even the best site will fail to achieve its goals if barriers such as downtime, slow server response, or the lack of critical functionality are keeping users away. . . more. . .





The DCL Group • 1545 Crabapple Lane • Plainfield, New Jersey 07060 • (201) 320-2006